On the rare occasions I am NOT a salty, bitter potato, I can be rather cheesy!
Spoiler: this is one of those rare occasions. :)))
Happy belated Thanksgiving to all my Canadian folk out there!! This post was actually supposed to go up last week but I didn't end up finishing it in time so here I am, a week after Thanksgiving, making a Thanksgiving-themed post. Don't mind me.
So, I don't excessively celebrate it, to be honest but I had so much FOOOOOOOOOD last week??? #yas Plus here comes my opportunity to become a cheesy potato! And talk about all the things that I'm so thankful blogging has given me!
Let's gooooooo!
I'm warning you though: VERY CHEESY.
*Disclaimer: The original featured image is from Freepik, all edits are done by my potato self.
Giving me a medium to scream and squeal about books without it being weird. (a blessing)
Okay, fine, maybe it's still weird sometimes. BUT STILL. (Let's ignore the fact I haven't done book reviews in a while, hmm?)
Because either way, the blogosphere is my FAVOURITE PLACE TO FANGIRL, OKAY. Because otherwise I'm fangirling with my sister who doesn't understand my obsession and so it becomes a painful, one-sided fangirling and it's very sad okay.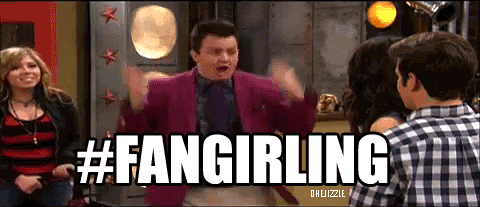 Because there is ALWAYS a person who will fangirl with you!!! Always. I guarantee it. Occasionally you may need to scour the interwebs for someone who shares the same opinion as you but there is definitely a person out there. WHICH IS GREAT. Like, I have friends??? Who also loves books an unhealthy amount??? #hownice
Although I have a few friends who read in real life, most times they haven't read the book I'm squealing over or they just don't understand how amazing it is that V.E. Schwab is writing more books in the ADSOM world (!!!!!!!) or that Leigh Bardugo is writing books on Nikolai (!!!!!!!!) or that Tahereh Mafi is writing more Shatter Me books??? (!!!!!!!) (Old news for most of you, but hi I just reappeared from the void okay and needed to squeal about these informations.)
DISGRACEFUL FRIENDS, I AGREE.
Wait what was the point of this again?
OH YES.
Book blogging = fangirling with people who don't think you're crazy!! #win #thankyoublog
Giving me design resources and practice doing aesthetic things!
Helloooo resources like: Canva* /  BeFunky** / Freepik*** / PicMonkey**** / Pixlr !
THEY HAVE SAVED ME and the only reason I got so familiar with these are cause of blogging? And I've now used these resources for other things as well, and even something for school, so like.. How amazing is that??!
THANK YOU BLOG. Or perhaps the blog should be thanking the resources because it's the only reason new people don't seem to run away in horror when they see my blog design?? That's because they haven't met me yet. 
I just had to include this aesthetic I made for Lara Jean with BeFunky and Canva and Pinterest! I previously made a pastel blue aesthetic for Lara Jean, but I decided to also make a pink one because it suits her so much!! (also I want ice cream)
*What I use for the majority of my blog, including featured images for posts, blog header, dividers, etc.
**What I use for making book aesthetics!! SO GREAT. I bet you could also use Canva but I prefer this one.
***Freepik offers so, so many free images you can use by crediting the creator! LOVE.
****Apparently you need to pay to download stuff from PicMonkey or something now??? But it used to be a really good free resource!
Introducing me to FABULOUS books I probably wouldn't have picked up otherwise!
Hiiii Shades of Magic series! (seriously, I literally only picked these books up for the blogosphere and it was THE BEST DECISION EVER okay)
I'm going to ignore the fact that blogging has also made sure my TBR went from a tame 40-50 books to 1800+ books because I'm SUPPOSED TO BE THANKFUL HERE. *growls at blogging for making sure my TBR collapses on me*
Very. Thankful.
:))))
My reading tastes has changed and evolved so much, and a large amount of that is due to blogging! There are just such a large variety of books that we can discover, and I know I've discovered SO many amazing books these past couple of years thanks to blogging. Such as:
A List of Cages // Red Rising // The Wrath and the Dawn // I'll Give You the Sun // The Hate U Give
GUYS IF YOU HAVEN'T READ THESE WHAT ARE YOU DOING.
Giving me my excuse to procrastinate on school
Hehehehehe I should not be thankful about this. But er, seeing how I'm currently procrastinating on school by writing this post, I couldn't NOT mention it??? Besides, at least I'm being more productive than when I procrastinated by scrolling through Youtube or binge-watching a TV show.. :)))) SO THERE.
Blogging, you're useful. Don't listen to them procrastination haters.
Giving me an incentive to track my thoughts on books I've read.
In case you missed it: I HAVE THE MEMORY OF A GOLDFISH. 
Observe:
Me: Oh my gosh I love this book so much and I have so many feels!!!
Me, two days later: wait who's this character again
Forget character names, I don't remember what I ate for breakfast half the time, and I LOVE breakfast. And lunch. And dinner. And all snack times. 
As such, I struggle SO MUCH with remembering details on books I've read! And although I don't write as many full-length reviews these days, blogging has given me the push to actually track my thoughts after I finish a book, thankfully. 
Now I usually type up my thoughts on notes or something (my thoughts generally being a huge mess, but whatever) or Goodreads, and so I can always go back to it if I ever want to see what it was like! (This is especially useful for rereads, because I love seeing how my thoughts have changed/ stayed the same)
SO THANKS, BLOGGING and those pesky helpful human beings who suggested I write my thoughts RIGHT after I read, and not an hour later. :))
Giving me a HUGE AND WONDERFUL community of bookish friends whom I adore to death!
Now, this whole list has been in random order but I'll go with biggest, most important one for last? Which is this one (oh, major cheese btw and I'm not even sorry)!!
Because: I LOVE YOU GUYS. And I am so, so grateful I've met all of you here on the blogosphere. Some people might think it odd that I'm so attached to people I've only talked to online, but I seriously feel like I know so many of you irl and wfjiefjoejfojwefoiwjfij I just love youuuuuu?!?!
*everyone unfollows the weird person obsessed with their internet friends*
SO THANK YOU. *sobs* *happy tears though* *stuffs face with food* *slinks away*
What are things book blogging has given you that you're thankful for?? Any other fellow Canadians who celebrated Thanksgiving this month? (Pff Thanksgiving isn't in November, shhhh Americans, shhh.) How much do you remember of the books you read?
What are some of your favourite books you've read because of blogging?
What other things are you thankful for??
HAVE SOME CHEESE AND TALK TO ME.
Wow that sounded rude, I meant hi I'm very approachable and hungry to talk to people (okay that sounds weird) and I hope you have a great day!!