I am a huge fan of backlist titles.
But I am also very easily distracted by NEW titles.
You remember that little kid who pokes things and runs off to look at every remotely new and shiny object in the store? YEAH, I'M THAT KID. (Except I'm not considered a kid anymore so it becomes slightly more of an "issue".)
The problem becomes, although there are a ton of books I'm interested in reading that were released in past years, THERE ARE ALWAYS SO MANY NEW BOOKS I keep discovering, especially thanks to book blogging.
So now, to decide, once and for all*, I will be comparing the two in order to somehow reach a conclusion between the two options!
Plus recommendations because I like screeching about books and very kindly nudging you to read them all. :)))
Pros
You feel like you're "in the know" and don't feel as left out with everyone hyping up certain new releases!
THEY'RE PRETTY
AND SHINY
And more hyped and obviously you're curious*??
If you write reviews, writing a review on new releases are likely to be more popular because people know about them more/are more interested in them
*even though curiosity killed the cat. Haven't you learned, child.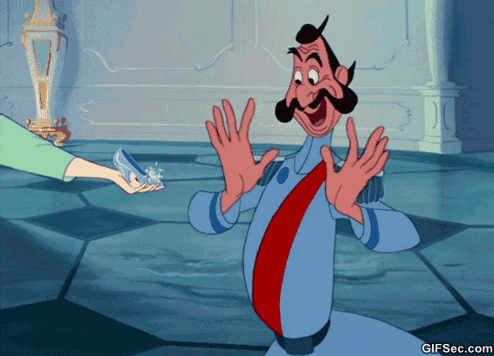 Cons
HYPED BOOKS ARE SCARY
Like, REALLY scary
New and hyped books can let you down
Like, a lot.
Also money spent
Like, a lot.
Pros
Old books deserve the love tooooooo. Don't be so mean against the books with white hair, excuse you.
You can find a surprise favourite! Surprise because sometimes backlist books that aren't talked about as much but then you realize how amazing it is?!
You can be Special and Stand Out and be a Rebel and not follow the status quo
You catch up on the 10 000 books that were released last year that everyone just forgot about the minute the new year came around (even though everyone was just as excited for those books)
So they were hyped!
So if you did want to follow the status quo, well, those books work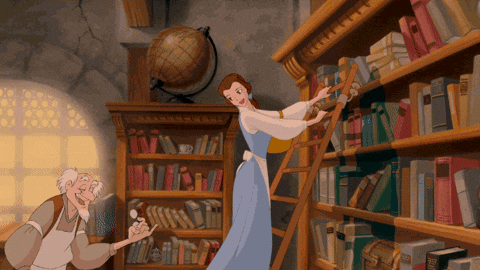 Cons
If it's from a looooonng time ago then people might not recognize or care about the book as much, which might be a factor when reviewing books
Not as many people care about the book, even if it was hyped before
Seriously, we have the attention span of a goldfish
Who has time for old books anyway?
(Yes I'm contradictory, your point is?)
You might read a book and LOVE IT but there's not many new readers who share the same excited feelings?
(Not that I've read many of them hahahahaha oops)
Let's Talk About Love by Claire Kann: A very very adorable read! It is super cute, but it's also a super needed book featuring a bi-romantic (and black) main character. I loved how honest it was about it, how it delved into the struggles Alice faces while also not making it her whole identity! It was just super fun.
Iron Gold by Pierce Brown: I already talked about this one here, but basically I loved it and it's the fourth book in the Red Rising series that you should definitely read if you like fantasy and murder!!
Love, Hate & Other Filters by Samira Ahmed: My review on this is coming!! I think!! Thank you so much for all your support on the issue I was facing for this book, it encouraged me so much. Overall I would definitely recommend this though!
Down and Across by Arvin Ahmadi: I related to Scott's struggles so much! Not knowing what he wants to do in life, feeling his parents are too overprotective (but knowing/finding out they come from a good place), was so real to me! I didn't particularly care about Fiora though.
American Panda by Gloria Chao: An #ownvoices novel ft. a Taiwanese main character and Japanese L.I! This was equally super super adorable and also kind of heavy/tension-filled when it comes to Mei's family?! I related to her so much.
Reign of the Fallen by Sarah Glenn Marsh: I really loved the concept of exploring grief in a fantasy world! I didn't particularly like how long it lasted or how fast it happened, but Odessa's emotion was really real and not to mention the necromancy and zombies things was super cool! I also loved the side characters so much.
I'd also recommend Meet Cute if you're one for romance, but I personally had mixed thoughts? Some of the stories I liked/loved, others didn't… but it was cute! I also didn't love Batman by Marie Lu or Everless by Sara Holland, but you might still like them!
Newly backlisted – 2017
Does 2017 count as backlist?? I guess so, but it doesn't feel that long ago? Oh well.
Daughter of the Pirate King by Tricia Levenseller: PIRATES AND BANTER. I love it. Alosa, our MC is super fierce and feisty and I loved the banter between her and Riden so much! I'm currently reading the sequel and so far it's really good as well!
The Gentleman's Guide to Vice and Virtue by Mackenzi Lee: Percy is the most precious soul okay, Monty is… pretty ignorant? But I felt for him and loved seeing him grow and all the action and I am super pumped for Felicity's book!!
Warcross by Marie Lu: The MC, Emika was a huge special snowflake, but I actually really loved her!! Not to mention Warcross and the virtual reality thing they have going on in their futuristic world is AMAZING and I WANT TO GO THERE RIGHT NOW SOMEONE PLEASE HELP.
Letters to the Lost by Brigid Kemmerer: I was surprised with this one!! It explores grief, mother-child, father-child relationships and broke my heart but omg it was so good.
Dear Martin by Nic Stone: This was soooo short but omg it packed a punch?! It tackles racism, police brutality, racial profiling, sexism, and GOD IT WAS SO GOOD. And so important!!
Daughter of the Burning City by Amanda Foody: Magic carnivals! Illusions that are real? Murder? I wasn't that interested at first while reading, and the pacing felt kind of off for me, but the world, the characters, and the plot twists were actually so so so good omg.
THEY'RE ALL SO GOOD. *side glances at you to pick them up immediately*
Kind of old backlist – 2016
The Imposter Queen by Sarah Fine: Ahhh I haven't read the sequel yet, but the magic and ruling system in this book was so cool and I loved it
Beyond the Red by Ava Jae: This is a sci-fi, which I don't usually pick, but I remember actually enjoying this one a lot?? I… don't remember specific reasons why though which makes this recommendation utterly useless. Oh well.
The Crown's Game by Evelyn Skye: Okay, so I kind of didn't like the sequel very much, but the first book I enjoyed!! I loved the Russian influences to the world and the magic was super cool as well.
Ruined by Amy Tintera: More people with superpowers and stuff in a world where people are then afraid of said people! I loved both Em and Cas SO MUCH and there was so much tension and ahhh I really need to read the sequel!!
The Forbidden Wish by Jessica Khoury: Aladdin retelling!! Must I even say more???!
Starflight by Melissa Landers: Another hate-to-love romance!! ADORE. It's also another sci-fi, which is odd considering I don't usually read the genre. But omg so much banter I love itttt.
Oldish backlist – 2015
The Wrath and the Dawn by Renee Ahdieh: Guys, I'm not sure if you know, but, I freaking ADORE hate-to-love romances, and this has that, and also magic, intrigue, and a MC who is the BESTTT. I adore her so much!
Wolf by Wolf by Ryan Graudin: There's a motorcycle race during a time where Hitler rules and we have Yael, a shapeshifter who must win and murder him. SO GOOD.
Simon vs. the Homo Sapiens Agenda by Becky Albertalli: SIMON. IS. THE. BEST. I love him, and his family, and his story and huadjkasdald you NEED to read this.
The Weight of Feathers by Anna-Marie McLemore: I
Ink and Bone by Rachel Caine: So much diversity in a fantasy world! It's the best!! Also libraries and I remember this being super interesting, but I read it a while ago so details are vague hahaha oops. BUT IT's GOOD. trust me.
Carry On by Rainbow Rowell: Simon and Bazzzz!!! My two little preciousness. Also there were sour cherry scones and SNOWBAZ okay I love them so much
(And OBVIOUSLY there are gems such as Six of Crows, and A Darker Shade of Magic! Obviously. I just take it that you've read them already… right??? 👀 Exactly.)
OLDER
Hahahahah so many of these are my favourite series because I don't remember many old standalones. 😂
Shatter Me by There Mafi – 2011 // The Raven Boys – 2012 // Shadow and Bone – 2012 // Red Rising – 2014 // The Lunar Chronicles – 2012 // Angelfall by Susan Ee – 2011
These are all the first books in each of their respective series, because those are the oldest! But it seems crazy that these were published so long ago omg.
Also:
The Sky is Everywhere (2010) and I'll Give You the Sun, both by Jandy Nelson (2014) were such emotional reads!! I loved them both so much! The Night Circus by Erin Morgenstern (2011) was about a magic circus/carnival and omg it was so good!
I don't mind backlist books! After all, they're just like any other book? BUT. At the same time, I feel like I'm also not actively looking for them? Obviously there are the backlist books I own myself that I need to get through, but say if I were at a library, I generally don't pick up books that were published before 2015? I know, it's bad!!
I don't know, there's just something about book blogging nowadays that makes me feel like I HAVE to read the newer or somewhat recent books… which is ridiculous, I know.
For newer books or books released the same year, well, I usually end up picking them up later in the year? Except for this year, I've read a lot more January releases closer to their release date, which is so weird.
But I also have a fear of hype??? And I procrastinate on new books?? Sooooo I don't know how all that works.
Do you prefer reading backlist books or newer, recent books??? (Isn't the hype scary.) What are some of your favourite backlist or 2018 titles?? Have you read any of my recommendations?? (YOU SHOULD. JUST SAYIN'.) What are your thoughts?!