In case you missed it, Big Books + Hype = EXTREME FEAR.
This is fact, okay. FACT. Decided by me, the Very Honest, Never Ever EVER Hyperbolic Queen.
So, "big" can kind of vary (because I am an unpredictable potato), but generally I'll label anything from around 400 or mid-400 onwards as being a big book??
And okay, sure, I totally understand that fantasy books often have to be long because of how much content and world it needs to explore, but from simply a reader's perspective, big books can be kind of a hassle. 😂
They take more time –> time is precious –> also more of a need for the book to be amazing because you spend so much time on it??
I like completing goals!! And overall succeeding!! But then in the time it takes for me to read one big book, I could've maybe finished 2 smaller books and that's better for my GR challenge 😂😅
What if it disappoints??? Double the disappointment because it's double the size of a normal book!!
I'm a lazy person
My logic is flawless
Often times the book doesn't really even NEED to be that long (*cough* The Unexpected Everything *cough*) and so then it's just filler which is annoying
THEY'RE SO HEAVY AND INTIMIDATING
What if they fall from my shelf and break my head
This is a true fear
Older hyped books
A Game of Thrones by George R.R. Martin (848 pages)
Okay, barring the fact that there's incest and all the characters die over and over or something tragic like that, THESE BOOKS ARE SO FREAKING BIG. Like omg I can't even.
WHYYY are these books so big.
Not for world building or anything obviously
Am I ever going to read these? Uhhhhh.
The Host by Stephenie Meyer (620 pages)
Will I ever read this?? Hahahahah nope, probably not.
It's just not my cup of tea??
Also it's just wayyyyy too long PLEASE SPARE ME.
The Diviners by Libba Bray (578 pages)
I heard so much about The Diviners!! But I'm very skeptical because GOSH THAT'S LONG and I'm 99.9% sure it doesn't need to be that long.
What a large commitment I cry
Seraphina by Rachel Hartman (500 pages)
I heard of dragons!! I might read this someday! (BUT 500 pages geez)
New Books
(So I tried organizing by release date AND page count and it did not work oops. But that's okay!!)
Lord of the Shadows by Cassandra Clare (700 pages)
I ADORE SHADOWHUNTERS.
I ADORE LADY MIDNIGHT.
I STILL HAVEN'T READ THIS BOOK.
I know, I'm insane.
But guyssss everyone says this book is amazing and there's a cliffhanger and I'm scared okay!!! I need my children to be okay!!
Illuminae by Amie Kaufman & Jay Kristoff (600 pages)
Also if I read it I also have to read Gemina, which is 660 pages (!!!!) and the upcoming Obsidio which is reportedly 624 pages….
I give y'all permission to screech at me to read the series!!
And I will!
Someday!!
Maybe!!
Strange the Dreamer by Laini Taylor (536 pages)
It's staring me down from my shelf but gosh darnit it's long. And it's Laini Taylor!! Which means the writing will be beautiful but also very descriptive and hard to get into at first hahahah hence me still not having read it oops.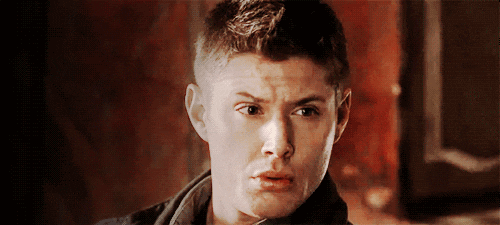 Children of Blood and Bone by Tomi Adeyemi (525 pages)
OKAY. I KNOW I'm going to love this book!! The hype is NOT going to be wrong with this one, I just know it.
Buuuuut I still haven't read it.
¯\_(ツ)_/¯
And I Darken by Kiersten White (475 pages)
I was planning on listening to this on audiobook from Overdrive but I can't focus as well in audiobook?? So I'm going to read the physical book and I'm so excited for Lada (is that her name) and Radu?? and all that murder and stuff…
except I'm apparently not ready enough to read it!! Surprise!!
The Belles by Dhonielle Clayton (450 pages)
Okay so this is on the smaller side of the big scale, but the HYPE. Omg. So huge. And 450 pages is still a rather large commitment?? Also there's some certain content issues I heard of that makes me avoid it a bit more but I might end up reading it?
slightly spoilery/content warning

I'm a bit more hesitant because of the "bury your gays" trope I heard about in this, but also W/POC rep is so important and I think this book is still worth reading? I'm just so saddened by the bury your gays trope because I thought we would've been past that? But I do want to read this and basically I'm a contradictory mess hahahah oops
What popular and/or large books have you been avoiding? Do you avoid large books? Are any of these books still on your TBR as well? What is your preferred length for a book? Which of these books must I *ABSOLUTELY* read?