I FEEL GUILTY JUST WRITING THIS.
(not really.)
---
Hi everyone!! Did you miss me?? Of course you did. Right? RIGHT?????? Say yes please my insecurity requests it okay thanks. :)))
I am so horribly apologetic about my disappearance for the past three-ish weeks! I've just kind of been in denial these past few weeks like "nahhhh I'm not on a hiatus, I'll be back soon" and then LIFE KEPT HAPPENING (#rude) and I drowned. In school. And work. And all those life-y stuff. o.O
So here we are with this post!
Because I've been feeling pretty guilty about my blogging habits these past few weeks, and that kind of had a part in my mini extended accidental hiatus (aside from the biggest part in which I HAD ZERO TIME)!
So I wanted to get some of these things off my chest in hopes of getting back into the blogging spirit and get rid of all this ugly GUILT piled up and tell my past subconscious* (and you guys!!) how utterly RIDICULOUS it is.
*I'll name it Fanny! Because why not.
"I'm not commenting enough/blog hopping often."
This is by far the BIGGEST guilt I deal with. It's better now for sure, but oh my god. It's really the commenting issue that gets me, because I have become so, so horrible with blog hopping and commenting back and replying to comments on time and I just kind of want to go dig a hole and live in it with my chocolate stash and all my books and never return.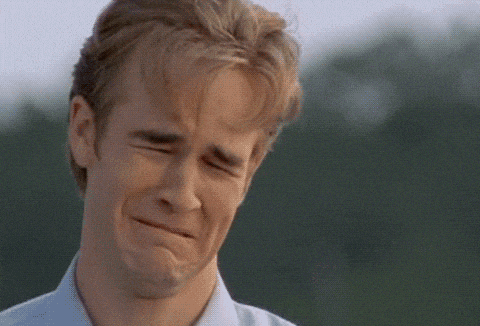 I LOVE reading other bloggers' posts and there are so many lovely humans who stop by my own blog that makes me so happy, and I try to share that by leaving comments on other blogs, but sometimes I just don't have the time or the will in me to comment on all the blogs in my feed, as much as I want to. (I CRY)
HENCE THE GUILT.
But, as I've learned the hard way: DON'T DWELL ON IT. It's 100% okay to not comment on all the blogs in your feed!!
Comment on the blogs you're able to, or don't comment at all… honestly, just do what's good for YOU. Without the guilt. 🙂 ❤
(Take that, Fanny.)
"I'm not reading/reviewing enough."
Who says how much reading/reviewing is "enough" anyway??? NO ONE BUT YOU. *glares at Fanny who didn't believe this*
Whether you read 10 books, 2 books, no books, or if you don't review all the books you read… there is no one keeping track of that apart from yourself–so no such thing as "enough" here!
SO WHY THE GUILT?
*Fanny explains* "Well we live in a world where publishers are conspiring against us to publish 10 000 books per month and shove it in our faces before we can finish the books on our TBR which means if we read a low number of books we feel the hopelessness of completing said TBR*.
Not to mention everyone is reading every book ever and YOU ARE MISSING OUT?!??! *cries in sorrow*
And, as a book blogger, you're kind of expected to write reviews for the books you read?? Soooo then you get that pesky thought in your head when you don't write as many reviews, or any reviews in a month of blogging like "I should've written more reviews?? What if the book blogger monster tries to kick me out?**" HENCE GUILT."
*Fanny disappears* (Gee, Fanny, what a rant.)
YET! Whatever number of books you read, or reviews you write, it is perfectly fine. #saynotoyourFanny Literally no one is tracking how many reviews you write or books you read**, okay? I haven't posted a review on this blog in SO LONG (oops) and I've felt guilty about that? But I'm happy with the material I've been posting in its place and if I don't WANT to post a review, I won't. WITHOUT GUILT!
*Which usually isn't as large as 1800-something books, so there usually is HOPE (before publishers crush said hope).
**Shhh, go away Goodreads reading challenge, go away.
"I don't always think of my blog/the blogosphere."
Wait… bloggers have LIVES outside of blogging??? MINDBLOWING.
I don't know why this is a guilt… but it is?? It's just that feeling, when you see all those bloggers who are super attached to their blog and the community… I mean, so am I, but not as much sometimes??? I JUST DON'T HAVE THE TIME TO SPARE.
Aaaand sometimes (confession time, omg what am I doing my secrets are no longer secrets): I just don't want to blog.
GASP.
Whether it's laziness, lack of energy, or just avoiding looking at all my drafts glaring at me (hehehe oops), it happens! (And there's nothing wrong with that)
Hence the guilt, once again!
Which is all a ridiculous basis for being guilty; there is not a certain amount of attachment you must feel towards your blog or the community!!
If you love your blog, great! If you love spending hours on the blogosphere, great! If you don't always concern yourself with your blog or the blogosphere, also great! Everyone will still love you, you're not horrible and you can still live your epic book lover, book blogger life. 🙂
"Sometimes I don't WANT to read."
THE HORROR! The sheer nerve of this disgrace of a bookworm!!
Yeah, no. Stop that, Fanny.
See, sometimes we don't want to read! Sometimes, we want to sleep, or snuggle up with a box of candy and chocolate in our blankets and do anything but reading.
And we, (or, I) feel super guilty about it! Or, used to. I have too much work now to be guilty about not reading because it happens! I often read on my commute to uni or work, which is great because I get a ton of reading done, but other times I'm so tired all I do is sleep and skip reading.
AND THAT'S OKAY.
It doesn't mean you don't like reading anymore, or that you're not a good bookworm because you don't want to read or you've fallen into a slump, okay?? Okay.
I can't always purchase/read all the new books.
Confession: I am a BROKE af bookworm.
Which means I can't always buy or read all the latest books! I'm fortunate enough to have access to a library that provides a lot of new books, which I get to read, but I'm not necessarily someone who is able to purchase or has the time to read, all the new books.
Which is sad!! Puts a dent in my life goal to have a library as beautiful as the one in Beauty and the Beast, you know?
What makes me feel guilty in particular though, is what if people are relying on me for my thoughts on a certain hyped book?? (In reality, there is probably NO ONE waiting on my opinion and I'm just deluding myself.) Or if I said I'd be reading something and then never did??
But again (this post is getting super repetitive now, isn't it?): It doesn't matter! What matters is your own happiness/will to read a certain book. If you get to buy or read all the newest books, great! If you don't, here's some chocolate and ice cream (which is obviously a fitting substitute)!
This post is getting overly preachy and repetitive now, I apologize. I NEED TO FIGHT AGAINST FANNY THOUGH.
"I haven't replied to people's comments!"
Yeah, I'm just mildly panicking as I realize how many people's comments I haven't replied to?????? *flails and hides in a rabbit hole* DON'T MIND ME.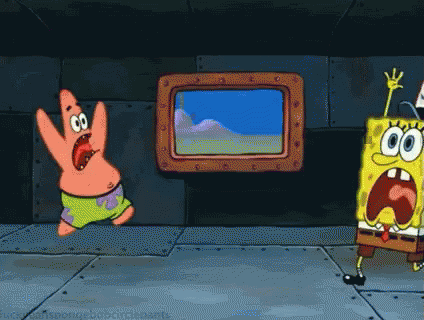 I love, love, LOVE talking to everyone who comments but my schedule often means I see comments at the end of the day when they've all piled up and because I try to comment back as well, it takes a verrry long time and then I don't get around to replying to all of them right away.
And then what if it takes too long for me to reply and the person secretly hates me???
And then I feel guilty for not replying right away and then think what if now they will never want to talk to me again and ijwojgoiwdjfoijewoifjoiefjoiejo SEND HELP. 
Because as much as blog-hopping is important, everyone acknowledges the importance of replying to your own comments! And I LOVE replying to comments, I swear I do. It's just sometimes it takes me longer??
Fanny has taken over for this one, guys. #oops
But I do say that the guilt is ridiculous all the same!! Just try your best. :))
"I go on too many hiatuses."
OH HI one of my biggest guilts ever!!
I see so many bloggers so perfectly coordinating their blogging schedule, always on top of everything and I'm just there like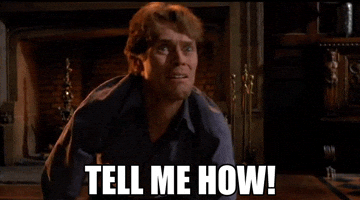 Because I don't have everything put together! My schedule is now more hectic than ever (UGH) and so sometimes, taking a break is what's necessary for me, and so I SHOULD FEEL NO GUILT.
But I doooooooo. Am I being a bad blogger? Will I be forgotten? Should I not take a hiatus?
Answer to all of the above: Noooooooo!!
Self-care > blogging!!
So DON'T feel guilty about taking a hiatus. :)) (Trust me, it's not fun.)
What guilts have you had before? (I can't be the only one to have felt guilty about these before??) What would you say to your Fanny? 🙂 Some ice cream for you if you made it this far, this post was LONG. I was like, making up for all this time I've missed. I MISSED YOU GUYS, talk to me!! I'm a little attention seeker here. ❤