Confession: I kind of hate recommending books.
(lol not actually, but for the sake of this post okay.)
Not in the way you would think!! It's a very loving sort of hate, you know. More of the I-am-super-conflicted-and-insecure-and-why-can't-it-just-be-simple variety, than actual HATE. But for the sake of shorter intro sentences, there you go.
Because recommending books is actually pretty awesome??? (Psh, no, I'm not contradicting myself.) I mean:
You basically get to squeal and

fangirl about your favourite books like a maniac

and it's considered somewhat useful to other people?? #doublewin
You also get to shove books and chocolate at other humans so that they will read your favourite book and hopefully proceed to also fangirl like a maniac.
Tis important to shareeee the love!! I love, love love talking about my favourite books or see other people talk about my favourite books and I just want to SHARE THE LOVE OKAY. Because there are books people are just missing out on and it is TRAGIC.
(Like Six of Crows)
(And Adam Silvera)
(And basically all of V.E. Schwab's books)
(And the Lunar Chronicles)
(And also When Dimple Met Rishi because it's not ALL ABOUT DEATH AND HEARTBREAK geez you heartless people.)
:)))
Remember said squealing and fangirling? That's my life in a nutshell, okay, I will take any excuse to do so over my favourite books and in this case it is through book recommendations!!
Therefore recommending books is awesome.
And recieving them are awesome because YAY MORE BOOKS.
Hahaha I'm not crying because my TBR will crush me nope no biggie ahahaa
Now that I got all of that out of the way, let us proceed to the rest of this post in which I talk about how recommending books is NOT very awesome. Because I have a lot of logic. And pent-up frustration*.
*How my scheduled post did NOT actually post at 2:15 on Sunday and just sat in my scheduled posts folder, which is why I need to post it on Monday, which means my schedule is messed up. UGUUGHHGHG WORDPRESS WHY.
---

Not knowing WHAT KIND of books to recommend or only choosing ONE book.
Innocent human: "What book do you recommend?"
Me: *sweats nervously* Does this person like fantasy??? Or contemporary? And is it like a stabby-stabby fantasy or more of a romance fantasy?? And do you want a fluffy contemporary or a heartbreaking one or one with both??? 
Me: "ALL OF THEM" *throws list of favourite 20+ read books from GR*
Innocent human: …….. *dies from indecision* *hates me*
Me: Wait did this person want just ONE book??
Me: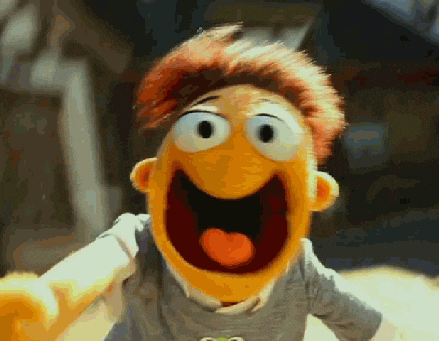 ¯\_(ツ)_/¯
I WILL NEVER CHOOSE, HUMAN.
(Moral of the story: Either a) be very very detailed about the kind of book you want or b) be prepared for many options or me running away) :)))

When you recommend a favourite book but they already read it AND hated it.
A LITTLE PART OF ME DIES, OKAY.
See, if you don't love the ones super near and dear to my heart, those ones, I take the blow HARD. It's like saying you don't like food! (Are you even human????? I THINK NOT.) Stab to the heart, okay.
Heheheh I mean I of course accept every opinion graciously and without any pain whatsoever!!
I can generally understand WHY someone doesn't like a favourite book, and I don't hold any grudge or anything, but I still die.
And the reason why this is a dilemma is because now, your recommendations bar is completely wonky! This book that you love to the core, this universal book that you base your other recs off of, is actually HATED by the other person and now what do you recommend?? What if it means that they will hate your other favourite books too*?
*Yes, I acknowledge this is a ridiculous thought but AHEM paranoid little people-pleaser bookworm here!!

Recommending a book and not knowing how much you should hype it up.
Of course, for some books, I am just totally over the MOON for and I will hype that book up like nobody's business because I love it THAT MUCH and want every single human and their pet to read this book.
But at the same time, there are books which *I* love but I'm not sure the other person will… which means what if I hype it up TOO much and they hate it/are disappointed???
So sometimes I end up hyping them up LESS compared to how much I truly loved it? I swear I'm still being honest and genuine in my recommendations, I just don't want them to be set up to love it and they actually hate it. SIGH.
GOOD INTENTIONS HERE, promise!!

What if the person hates your recommendation?
Kind of similar to dilemma #3, but this one is the one that scares me SO MUCH that it needs its own space here. Because as a book blogger, and passionate reader, I love promoting and recommending my favourite books and want people to love it as much as I do!! So when they don't…
I JUST FEEL SO GUILTY.
Because that lovely person trusted ME (dangerous thing to do) enough to pick up a book I recommended, taking the TIME and effort to read the book and then I basically feel like I betrayed them if they don't like it??
Even if it's not my fault if the other person doesn't like it??
BUT STILL. GAH. What if they never trust me again??? (Smart child)
*whispers* The guilt never leaves…
Being asked or required to summarize/give description of the book.
Now, ICYMI, my memory is as good as a goldfish, which is to say it kind of sucks?? I remember the titles of my favourite books, usually (if I'm lucky) but what it's about? GIRL I HAVE NO CLUE.
Plus, my descriptions always seem to make a book seem 10 times less appealing? #oops
Person: Oh, have you read Six of Crows? What's it about?
Me: Well, there's this band of teens who steal stuff and tries not to die and lots of bantering occurs .. yeah! 10/10 recommend.
Person: …
Me: It's better than I made it sound I promise!!!  *throws book at person* *runs away*
I'd make such a good marketing person. 🙂 Also, can we just admire how much running I am doing? Considering how I'm attached to my bed 85% of the time, this is an accomplishment.
Now, on to the flip side of the person requesting or receiving recommendations! Because things are fair and equal on this blog to make up for the injustice in the world. and recommendees suffer tooooooo. (yay)

Getting TOO MANY recommendations.
Welcome to the book blogging world!! The world of books, books, and MORE BOOKS until you fall into a void full of books with no return! Hey that sounds nice *cue dramatic music*
And whether you've been book blogging for a long time, or only for a little, everyone knows that recommendations are EVERYWHERE. In the form of book reviews! Recommendation posts! Top Ten Tuesday posts if you read them! In your chocolate cake! wut
And because there are only a teensy teeny amount of time we* actually are able to spend reading, we don't get the time to read all of those recommendations!!
Hence we are utter LIARS saying, "Oh yes, I'll definitely read this book that you loved!!" except we forget about it the second after adding it to Goodreads and never look at it again for another 47 years because we're too busy drowning from all the other books we said we'd read. :)))
*Okay, fine, me. Now shh and pretend.
Finishing a recommended book a longggg time after receiving the rec and wondering if you should broach the topic with the recommender.
Let me make this easy for anyone with this dilemma: Yes. YES. YESSS!!!
The number one thing you should do after finishing and loving a recommended book after celebrating with pie and petting your goldfish (to make sure you remember the book's details, obviously) is TELL YOUR RECOMMENDER! (Yes it's a word, go away you rude squiggly line)
Because any and every book blogger LOVES to hear that someone loved a book they recommended. Trust me. I am a genius at mind-reading. And since you loved the book (obviously you won't go shouting at the blogger about how much you hated the book because um… Poor frail hearts here.) you also gain someone to pass you tissues or cake if needed!! #win
AND you can solve a threatening Dilemma #4 that may be looming over the head of the recommender because he/she doesn't know if you loved or hated the book and they're slowly descending into madness. BE A GOOD RECOMMENDEE and talk, human!
Because how can I end this post without book recommendations??? FEAST YOUR EYEBALLS:
Fantasy/Sci-fi/Dystopia/Mostly-fantasy
Six of Crows by Leigh Bardugo: If you haven't read this WHAT ARE YOU DOING??!??! Yes, this is the band-of-teens-who-steal-and-banter synopsis I gave earlier, IT'S GREAT okay!!
Monsters of Verity duology by Victoria Schwab: This Savage Song and OUR DARK DUET omg, they're so amazing like oijwowneigwoigjigjworigj GO NOW okay bye
Wonder Woman: Warbringer by Leigh Bardugo: Diana is hilarious?? So much banter?? Jesper 2.0?? Nim is great?? MUCH LOVE. Also come on. It's WONDER WOMAN. And Leigh Bardugo. Must I say more?
Girls Made of Snow and Glass by Melissa Bashardoust: If you prefer more slow, more simply fantasies with focus on characters and the female leads, this is everything!! OH, and it's a Snow White retelling btw. SUCH a good retelling!
The Forbidden Wish by Jessica Khoury: Say hi to the Aladdin retelling you never knew you needed!! As much as I loved the original, this one is even better imo, in a completely different but AMAZING way!!
The Wrath and the Dawn duology by Renee Ahdieh: This book was SO HYPED back when it released in 2015 (2 freaking years ago????!?! #wut) and guys, don't sleep on this one now!! A beaaaauuutiful retelling of A Thousand and One Nights and I LOVE IT SO MUCH. Shahrzad is fabulous and Khalid is straight up ??!! *dies*
Red Rising series by Pierce Brown: Literally the first book was like a darker and more twisted version of The Hunger Games?? Meeting Greek mythology + Roman stuff?? And it was SO GOOD. The series only keeps getting better and jijfoejfoejfojweo the characters!! Are!! So!! Precious!! 
The Lunar Chronicles by Marissa Meyer: These characters are all SO PRECIOUS to my heart. My god. So much love for this series, if you like retellings this is an absolute MUST. ❤ And if you don't like retellings… you still must. 😉
The Winner's Trilogy by Marie Rutkoski: I know some people didn't like this but honestly I loved it!! Kestrel was so badass (although she couldn't physically fight whatsoever #represented) and clever?? #yas
Shades of Magic series by V.E. Schwab: Nothing new to say here apart from the fact that if you DON'T read this series, my chocolate minions will come after you and you will regret it. :))) A FAVOURITE AUTHOR HERE.
Contemporary
Saints and Misfits by S.K. Ali: Muslim MC with an #ownvoices author, with an accurate representation of Islam, which I loved and something we need so much!! Janna's story touched my heart and if you're looking for a diverse, refreshing, #ownvoices read –> THIS BOOK. (Tw for discussion of sexual assault. Not graphic/descriptive, but it is discussed and the MC is facing the after-affects of it.)
When Dimple Met Rishi by Sandhya Menon: Another #ownvoices (YESS) diverse contemporary, featuring two Indian-American teens falling in love!! SO CUTE. Loved so much and Rishi was so precious?? ❤ I need a Rishi in my life, tbh. (Also, I loved reading little snippets of Hindi!! I can't speak the language, but I can understand it and that was so much fun!)
How to Make a Wish by Ashley Herring Blake: Another diverse (not sure if it's own voices but it might be??) book featuring a bisexual main character, a biracial love interest and a f/f romance. #YESSSS So, so, good and also so heartbreaking? But also I smiled so much and it was amazing.
To All the Boys I've Loved Before series by Jenny Han: CUTEST!! Lara Jean is adorable and Peter is ❤ and Kitty is so cute?? And there's also TON of baking and FOOD so what more do you need, really?
I'll Give You the Sun by Jandy Nelson: BEAUTIFUL. BEAUTIFUL. I adore this book, Jude and Noah are so precious and I loved reading their story. Plus the writing is so gorgeous??
Geekerella by Ashley Poston: Cute and fun and GEEKY Cinderella retelling!! ❤
Adam Silvera books: Heartbreaking but will make you smile at moments (making the sad moments even stronger honestly) and just aijiojefiojwgijwogj one of my FAVOURITE AUTHORS. ❤
Becky Albertalli books: Simon vs is so, so cute and fun and Simon is just the best?? (There's a movie titled Love, Simon that's going to be released and I am SO READY.) Her other novel, The Upside of Unrequited, ft. a curvy protagonist and tons of diversity and is so much fun!! ❤
The Female of the Species by Mindy McGinnis: Warning!! NOT as happy and friendly as this odd cover may be telling you! It's super dark and twisty but also is so important, dealing with rape culture. (Trigger warning for sexual assault, and more, I can't remember but definitely read into it if you're worried. It's NOT light reading, guys!)
The Hate U Give by Angie Thomas: Yes, I'm mentioning this again and again until you feel guilty enough to read it. Just kidding! But you 100% need to read this, it's just so good and so, so important.
Remember that list of 20 of my favourite books I mentioned in Dilemma #1? I WASN'T KIDDING. 😉
At the end of the day, no matter how much running I do because of book recommendations and all the sweat, anxiety and tears that go into it (I'm not exaggerating at all), I LOVE giving out recommendations and receiving them! So hit 'em at me. 😉
Anyway, if you've made it this far tell me one book a book blogger recommended to you that you LOVED! And What are your book recommendation dilemmas? Does anyone else worry about people not liking their recommendation? Or struggle with giving descriptions of what a book is about ??? (IT'S SO HARD not to make it sound horrible, gosh.) Any other dilemmas you've come across? LET US TALK.