Hi guys!! ❤ I've missed youuuu!
I'm so sorry for my unexplained absence this week, my wifi has been going in and out all the time which made it super difficult for me to put together a post or reply to comments consistently, buuuuut I'm here today with a super fun and slightly salty post!! ❤ I had SO much fun writing this, mostly because I get to rant about how unfair fictional life is comparative to reality…! ¯\_(ツ)_/¯
What I wanted to talk about is the fact that despite our craving to relate to books and fictional characters, there are some things that show how unrealistic fiction can be, when we compare it to reality!
So without any further ado, here are a few unrealistic tropes/things that I've noticed a lot of YA books use all too often when telling the story of the lives of fictional characters!
– You will find one true love in high school/while 16, 17 or 18.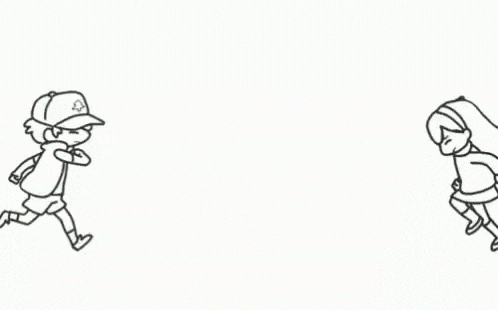 I've read my fair share of YA, and let me tell you!! THE ROMANCE. IS. EVERYWHERE.
I'm not saying that's necessarily a bad thing!! (Trust me, I loooooove my 10 000 precious ships.)
But going by my own experience and my friends', I definitely did not find "true love" in high school, or at the ages of 16-18. Sure, you have dates, etc. But love??? Nope. Zilch. Am I saying it's impossible? Of course not. But high school, in particular, is not just about romance! There's studying for classes, extra curricular, friends… those can be a lot of our memories sometimes.
So I don't know what world books are living in (fictional, right. Now hush), but all of these I love you forever confessions… while sweet, they don't come as often as you'd think, compared to the majority of YA books that have all these passionate, undying romances, you know? At least they haven't for me?? xD
(I AM A ROMANTIC AT HEART, YOU GUYS. I swear.)
– You and/or your significant other will always be super attractive and fit and smell amazing
Without much effort, seemingly!
Am I the only one who's noticed this? SO MANY YA (mostly male) love interests I've read about are described a) being super handsome and attractive, b) being super fit and athletic, and c) having a "male" scent.
LIKE WHY AND HOW?? See:
a) This is a story with teenagers!! I don't care about how much of the world they saved or their genetics. Most teens don't have flawless faces! There's such thing as acne, for one. They're not all going to be super attractive and perfect, and that's OKAY.  Stop trying to make us want to live in a fictional word *cries*
b) My question is : HOW do all these characters manage to have such fit bodies without seemingly an inch of effort?? Let's be real here. Of course there are the people who are blessed with a fast metabolism (not meeee *cries*) but even then, staying in shape can take WORK. Yet books fail to mention this??
c) "Male/masculine scent" "Woodsy" "Smells like [insert nature-related thing here]"
This is by far the most ridiculous one and it makes me laugh every time I think of it, honestly! I've lost track how many times I've met a character who describes their male L.I as having a 'male' scent, or something like that and I just. Can't. What does that even MEAN?? Boys doused in too much cologne? Sweat? Is that it? Because that's honestly not very appealing…
Bottom line: Fictional characters enhance beauty (and smell??) waayyyy too much comparative to reality!!
I of course don't mind reading about attractive characters but if we're thinking of life, these are teenagers! They're not all going to have flawless faces, fit bodies without effort, and they don't have some sort of special or particular nature-esque or male scent, you know???
– You will have effortless A's
Geared towards contemporary, this one: Again, of course there are people who ace all their classes without studying, but studying and completing assignments IS a big part of high school! I don't know about you guys, but having good grades is and was super important for me. Which meant that studying and late-nights were a regular for me! (The former, good, latter, not very much but shhhh.)
But in YA, although the majority of the students attend school, it's either that they are super good at all their classes naturally, or just don't care about school. Like excuse me! Education is hardddd and a good portion of your time is spent towards it? GAH.
– You no longer need food apparently!
I need food. You need food. We all need food! I, for one, am super cranky and irritable without food and DEVOUR my favourites like there's no tomorrow.
And although there are several books that to good on this and APPRECIATE the deliciousness of food (Ninaaaaa <3), so many books go without mentioning food or have the characters stay alive on something flimsy and unappetizing.. like what?? #how #whywouldyoueven
– There is no such thing as periods, or, they are super low-impact.
Not to make anyone uncomfortable or anything, buuuuut I can't be the only one to have noticed this?? I understand not everyone has super painful periods or any side effects and what not, but there are a good number of people who do!! At the very least, they exist! They happen. Period. (Yes, that was intended.)
Yet in books they just straight out DISAPPEAR, even when they're not in fantasy novels (where food is scarce). #explainyourselves
– EVERYONE is in love with this ONE person
Okay, usually it's 2. Or 3 or 4 if the author is particularly villainous?? (Yes this happens and I CRY.)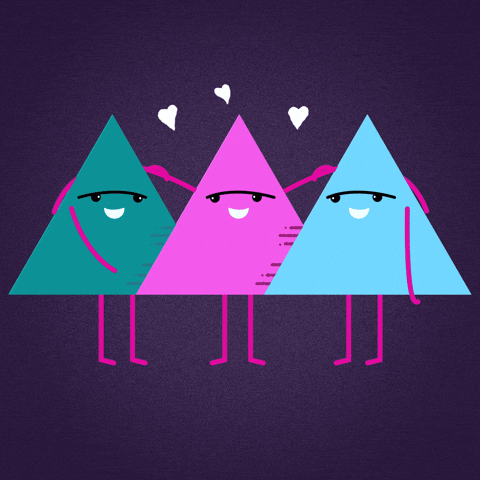 But either way!! The dreaded love triangle! YA has been better, nowadays (or so I like to think) and books have less of our pesky love triangles but they still exist and, I am so over them!
I can appreciate a well-written love triangle, sure, but just the CONCEPT. I'm pretty sure most people will agree with me when I say that having 2, 3 (or more) people fighting for the attention and in love with this ONE person is kiiiiiind of unrealistic in real life. Just saying.
And the repetitiveness! #nope
– Everyone always seems to know what they want in life.
I still struggle with what book I should buy (all of them) or what kind of toppings I want on my ice cream??
Let alone figuring out what my life goal is (apart from these fabulous bookish ones obviously)? It took me AGES to figure out what to study in uni. Or even deciding if sleeping in was worth missing breakfast. #thestruggle
And here all these characters have such clear plans?? Study _________ at [insert top notch university here]. (Almost every contemporary character ever) Become a pirate. (Lila is that you? Yes, yes it is.) Pull off a major heist without dying and become filthy rich. (Hi Kaz!!)
Teach me your goal-setting and decision making skills!!
– What are parents??
Pff, who needs parents anyway??
Definitely not children or teens. Nope.
And I get it! I do! It can be a whole lot easier on the author to just not have to worry about parents setting curfew for their courageous destiny-bound hero and all that extra stuff that parents tend to do, like taking care of their child. Not to mention parents are often used as TRAGIC backstory for our precious characters!!
And so we see a lot of:
Dead parent(s) who are … well, dead. Usually killed by someone.
Absentee parent(s) who are always away or missing!
Oblivious parent(s) who are useless and may as well not be there.
Abusive parents who are abusive. (No duh. Also sad face.)
My heart HURTS and BREAKS for all the people in real life who have to deal with any of the above because it's awful and sad and shjfkefnjekflnlejfef.
But those aren't the only types of parents!! We have parents who are:
loving
kind
responsible
intelligent
protective
disciplinary
caring
all the good stuff
And they deserve to be spotlighted in books!! Because THEY EXIST TOO. ❤ And positive parent-child relationships always make me warm and happy and just awwwww.
ALRIGHT! After that lengthy, and slightly salty discussion about the UNREALISM (that is now a word) found in YA books, now it's time for you to share your thoughts!! I've missed talking to you guys SO MUCH. Have you noticed any of these unrealistic tropes in YA? What other unrealistic things have you seen in books? (I'm sure there are plenty!) Let us talk and question how YA characters always smell nice and have no need for food!!