Say it with me: Goals are fun! Goals are motivating!
Goals are also very NOT achievable if you're a bookworm.
Hello everyone!! I just had a long moment of confusion over whether I use has or have for this title (and here I thought I passed English grammar issues) buuuut I'm over it now and here to present you with a mind-reading list! Or a list based off my mind-reading? Either one.
Basically, I was thinking about something to do related to BOOKS and BOOK LOVERS, as we all are (happy belated book lovers day, btw!!) and I conjured a list of some of my our book-related goals!
They're not necessarily all realistic but pff, who needs achievable and realistic goals anyway?
1. Own a library as large as the one in Beauty and the Beast (or just a huge personal library) without going broke!
FJKSJSDJFJDSJSFDJ what a dreaaaaaam come true that would be???

LOOK AT ALL THE BOOKS. Omg.
But even if I weren't to have a library like this one, just having a collection of shelves upon shelves of YA books in my room… literally heaven??! I am serious, this is one of my NUMBER ONE GOALS IN LIFE. Someone help me win the lottery please I don't want to be broke.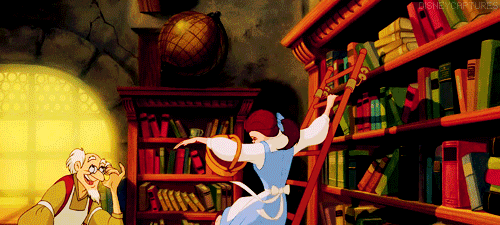 2. GO TO HOGWARTS
It's so PERFECT. *bursts into tears*
Quick question: Uh, do you think Hogwarts accepts students over 17???
I SWEAR MY LETTER JUST GOT LOST.
I think 90% of the bookworms I've met, if not more, have read and are fans of Harry Potter so I MEAN COME ON. Tell me with a straight face you haven't wanted to go to Hogwarts??
3. Visit the Harry Potter studios (London) or Harry Potter world (Florida, and other places)
Second best thing, eh?? I don't know about you guys, but ever since I heard of the existence of these two places, they immediately went on my bucket list!! I MEAN OBVIOUSLY.
*swoons* I neeeeeed to visit London RIGHT NOW AGH. Imagine all the posh accents! the things to see!
Oh, and then of course there's the Wizarding World of Harry Potter at Universal Studios in Florida! There are other places where there's Harry Potter world of course, but I finally got the chance to visit Florida's last December and IT WAS SO AMAZING GUYS. I love roller coasters, and this was basically roller coasters + Harry Potter fabulousness + food and shjjejfikwejfkqjfikqjfindjkjdk
Sources: Flight of the Hippogriff // Diagon Alley // Hogwarts
Sorry for those of you on the Reader who can't see the photos, but ahhhhh if this place isn't on your goals list…. I have no words!
3. Meet/Interact with their favourite authors, go to a book convention(s)
AHHH I want this SO MUCH. Omg. Especially after joining book blogging, seeing so many people go to conventions like BEA or BookCon (both in the US though *grumbles*) and meeting authors, getting ARCs of anticipated books and I just *dies*
I am half tempted to travel to Toronto just to meet authors (because I live in Ottawa and no one ever comes here) honestly. And get books signed!!
At this point, I would love even for interaction over social media. xD Having an author reply or like my tweet…. *dies again*
4. Be featured in the Acknowledgements of a book!
I don't know about you guys, but I ALWAYS read the acknowledgements at the end of a book! I don't know why, I just love doing it for some reason? And ahhhh it would be such a dream come true to be featured in the acknowledgements of a book!! I WOULD DIE OF HAPPINESS.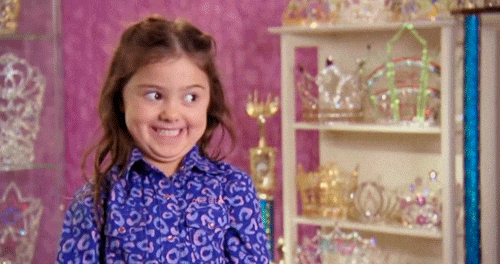 5. Visit fictional worlds.
Okay, hear me out here!! This may not exactly be a realistic goal (I did warn you) but can you honestly say you've never wanted to visit a certain fictional world?? Here's another one: if these worlds were real would you not consider it a life goal to visit said worlds? 
EXACTLY. I don't remember what I was trying to prove but you get my point right?
I remember making a list of some of the fictional worlds I want to be real, and guys. Guyyyyyys. SO MUCH WANDERLUST!! Visiting fictional worlds would be so amazing, I just can't. AGH.
Life goal: discover how to travel into books. Yup. 
6. Making a living off BOOKS!
Getting paid to do something related to books would be amazingggggg! I'm still devastated that the nearby bookstore isn't hiring anyone jkdfjefjqejfieoqjfe. Whether it's being an author, librarian or working in publishing, who knows? Just being paid for something we love, isn't that everyone's dream??!

7. Conquer the (monstrously large) TBR without dying!
And the FINAL, most unachievable important goal of all!! I was saving the best impossible one for last, you know. Let me tell you, I REALLY want to achieve this goal! And I bet most people will…
Buuuuut considering my circumstances I find it very difficult to believe I will actually be able to achieve this goal myself. Considering on Goodreads my TBR has a total of 1889 books. I'm not kidding!
I even had just taken off a bunch of books from my shelf? I'm nearing 2000 books asjfjekfwefnjwnf #sendhelp!! I WILL BE SMUSHED.
(Heyyyy does anyone happen to have a recipe for immortality stashed away somewhere??)
Do you have any life bookish goals???! Can you relate to any of these goals?? (I mean I hope so or else this title is severely misleading.)
OH and how many books do you have on your TBR? (How much shall I bet that I have more than you mwa haha) Do you read the acknowledgements of a book? What are some of the fictional worlds do you want to visit? Have you met your favourite author before, or who would you like to meet? Isn't the Beauty and the Beast library AMAZING AGH. Let us talk!! 
Happy belated book lovers day!! ❤ ❤