A lot of us, cater to our readers!
Sure, we blog for ourselves, because we like blogging and sharing our thoughts, but we want the people reading our posts to enjoy it! And of course, the number one thing in that is CONTENT, buuuuut:
There is also the aesthetic side of your posts that will simply make life so much easier for readers and add to the appeal-factor of your post. You know? Of course, these are just suggestions and things that I personally do or have seen other people do, and I'm in no way trying to say you HAVE to these or that without these your posts are horrible. I promise!!
You can:
1. Make ~pretty~ featured images
Most of this post will be talking about the layout and design of the actual post and text, but I think this is an important one to mention, in order to BRING IN readers! (Before dazzling them with your great content and fabulous style, obviously.)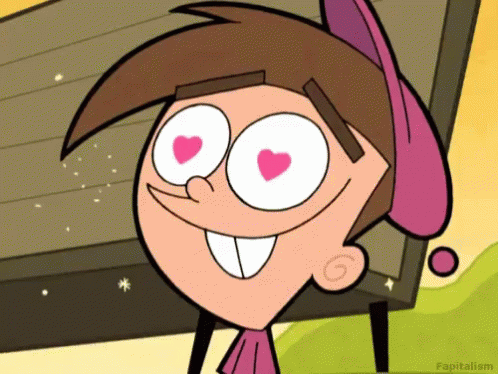 Much like seeing a pretty book cover and adding book to your TBR (story of my life), your featured image can act a lot as a first impression for blog readers!
I think MOST WordPress blogs have the option for featured images for posts? If yours does, TAKE ADVANTAGE OF IT! Making featured images doesn't have to be hard, you can use an online editor like Canva (my one true love) or PicMonkey (other people's true love), or even just use your own photos! DONE.
Pros
Use of visuals! Makes things more memorable for readers and also eyes like pretty pictures.
Can make people click on your post! (Because eyes like pretty pictures)
Looks pretty on your blog!!
Everyone likes pictures *heart eyes*
Cons
Making featured images can take FOREVER if you don't have the right photos
What if WP doesn't offer that option for your blog?? (Then I send TISSUES AND CHOCOLATE except not too much chocolate because I'm hungry.)
Uhh
UHHH
Seriously there aren't really any?? Featured images are great! I've seen 90% of the blogs I follow use them too, so YOU ARE DOING GOOD PALS.
2. Play with different titles!
This is in no way a must at all, again, like all of these suggestions, but you can consider changing up your titles! Add some wit, some character, something different to make your post stand out. Sometimes the exact, concise title can be the best route, but other times, feel free to change up your titles! You can literally do WHATEVER you want.
Pros
Creative!
Fun!
Gives readers an extra incentive to read your post!
Think of it this way: When you pick up a book what are the two things you see first? Most likely the TITLE, and COVER! I mentioned the "cover" in the first point–our featured image–but there's also your title! So feel free to spruce it up a little for your post.
Cons
What is creative? How do you do this? (Me all the time)
You have to kind of think more? (Ew)
Sometimes can be super lengthy (but I don't really mind this? But it might be a con for others, idk.)
3. Play around with your font size!
I explained all about changing font size (and other helpful things) in this post, but basically it's an easy HTML code you can insert into your Text editor to change the size of your font!
Here it is, for your convenience in case you're too lazy to open my other post!! The bolded parts are the parts you change.
<span style="font-size: 12pt;">text here</span>
If you're okay with a different style of font as well, you can also choose from the preset heading options on the post editor tab, which will change the size, but you can't customize it yourself.
Aaaanyway, this is no way a must, but I do think changing up your font size from time to time can be useful!! See below.
Pros
It can help break things up to make it easier on the eyes
It can be easier for readers to just capture the main idea as it is larger
Or read things in brackets without breaking the ~flow~ of your text! (Because it can be tinier and it's like a cute side note because tiny is everything)
You will be seen as a TECH GENIUS 🙂
Uh
uhhhh
This is why I can't be in marketing.
Cons
Using the Text editor is a pain
Maybe people like having just one size??
Tiny font can be cruel on eyes? (But tiny is so cute.)
Inserting the code in Visual and then realizing you need to put it in Text instead and crying in frustration
Though I've heard you can use the Visual editor for the code and then switch to Text and back to Visual and it will apply it?? It hasn't worked for me though ¯\_(ツ)_/¯
Having to apply <span> at the end but forgetting to do that and accidentally changing the WHOLE PARAGRAPH into size 10 or 18 font and killing eyes. (Mine, in particular.)
I can make a whole post on coding failures, honestly.
4. Consider choosing an accent colour.
Now, I don't do this because I haven't found a good colour that goes with my pink theme and also is easy on the eye in the WordPress selection (*glares at WordPress*) and hence would have to find an HTML code for it and I'm TOO LAZY for that life, BUT I've seen a ton of people do this!!
And it looks so pretty!!
Pros
 Can showcase important ideas in COLOUR*.
If you can find a colour that matches your theme, then your posts match your color scheme! Yay!!
Colour
Colour!
COLOUR!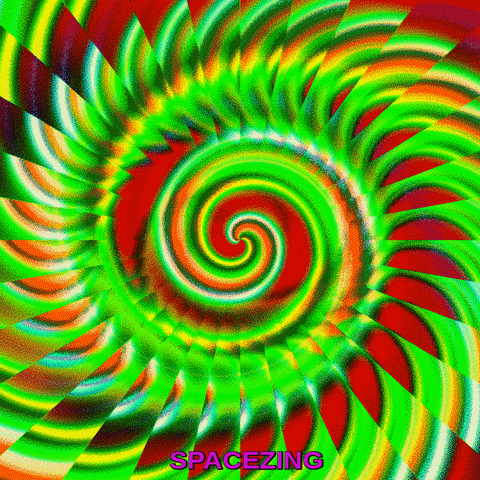 Cons
I suppose there may be such thing as TOO MUCH colour? (See above gif)
Maybe you chose a colour you liked but were actually blinding someone
Which is not good
Colour is good, but it's not necessary in text! Use colour ONLY if it's easy on the eyes and if you think it's necessary. DON'T USE YELLOW**. We like our eyes.
* Does anyone know how to change the Google dictionary because C-O-L-O-U-R is NOT incorrect and I don't like the red squiggly line. (*glares at American dictionary*)
**APOLOGIES. I hope you weren't blinded??? Juuuuust proving my point. *smiles innocently*
5. Use the power of ctrl+b, ctrl+u, ctrl+i
I mostly bold things in my posts, don't use underlining or italics much but either way, I definitely think all of these can be important!! If you don't use an accent color, for example, this can be a super good replacement with little to no bad sides.
Pros
Bolding important parts can be super helpful!!
I've seen a lot of people do this for lengthy reviews, for example
If you're rambly (like I am) bolding important parts might help readers not get boggled with all your rambling.
Don't need to use a blinding accent colour to highlight important parts if you don't want to!
BOLD
I like bold.
Underlining and italics are good too though!!
Cons
Sometimes we think EVERYTHING is important and accidentally bold 90% of the whole thing which is sort of defeating the purpose? Just a little?
But hey, you do you.
I'm not very good at the cons section.
Or either section.
Ignore me plz.
6. Space out your text more.
There are many ways to do this! You can make nice dividers (like how I use the pink watercolour cloud-like thingy in between my points) to break up your text, insert photos related (or unrelated) to your post, orrrr just simply press ENTER!
See? Much space with one click.
I do this occasionally, more recently nowadays, with lengthy text posts! I just feel like it can help a ton with making the post more readable, but maybe that's just me. I just don't recommend having large portions of text, try to make it more balanced I guess?
Oh and you also have the option of using this little horizontal line thingy here if you don't want to make dividers or use the enter button!
---
Now, for the people who use the blue editor I'm not sure where the option for the horizontal line here is, but for the editor I use it's right next to the strikethrough option! And voila. You have your simple, but efficient divider. 🙂
7. Use the "read more" tag
Okay, I don't do this now, but I used to? I've noticed a lot of bloggers who do as well! Or maybe it's their blog theme that automatically does it? I don't know.
Either way, if you want to, you can use the helpful little button beside the 'remove link' button to insert a little button or link thingy to give readers the option to "read more" by pressing on it. I would circle it in red on the photo but I'm super short on time right now haha. If you don't open my post directly or if you're not on the Reader, and just go on my blog link, you'll see what I mean!
Pros
If your posts are listed in a non-grid form, you can shorten the posts so that it's easier for people to scroll and see your posts without having to scroll a lot to get to the bottom of a few posts!
Offers a TEENY (or large, it's up to you) snippet of your post so readers can be INTRIGUED and be pushed to click on the post!
MUCH INTRIGUE.
It's just pretty useful.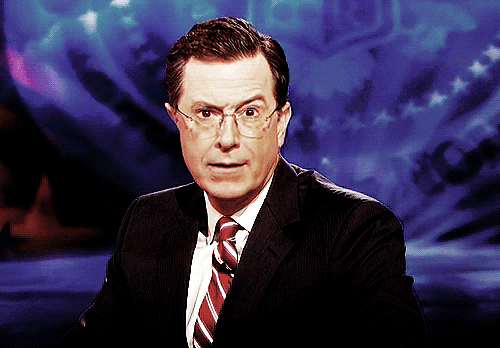 Cons
I THINK, I'm not sure, but I suspect that if you insert 'read more' tag in your posts, for those reading your post in their email, they will also have to click on the read more option which can be annoying.
Because then it opens in a web browser which takes time and also if you don't have wifi??
This has happened to me multiple times when I read posts in my email on my phone and I'm kind of disgruntled.
But it's not horrible, in the grand scheme of things!
Yes this was one point broken into 4 bullets. Shush.
8. USE PHOTOS.
If there is only ONE thing on here that you apply to your posts, let it be this one, if you haven't already!! This one ties into a lot with point #5 of spacing out your text? Using photos is a good way to break up your text and give readers a little bit of breathing room or just to appeal to their eyes. USE PHOTOS!!
Pros
Good to break up text!
LOTS of options! Can use book covers, food, gifs, anything related to your post or even not. Whatever. Dividers, etc.
Visually pleasing!
Makes post easier to read!
Can be humorous, like if it's a GIF or something
Gives eyes breaks from large portions of text!
Cons
Literally nothing?????
Oh, except for if you take photos, that can be difficult and time consuming?
Or even searching up for photos can be time consuming?
Copyright issues maybe? FREEPIK is a good resource to avoid that! Just remember to credit the artist.
Biggest takeaway from this post: YOU SHOULD USE PHOTOS. SOMETHING, to break up text! 10/10 recommend. Always. 🙂 But no pressure!!
WOW this post was long, forgive me. I hope it was helpful? Was it helpful?? Am I the most helpful human ever? (No, but shhh.) What are some things YOU do to make your posts more appealing/visually pleasing?? Do you use any of the things I listed? What do you think of using colours or changing text size? Good or no? Again, these are just suggestions!! LET US DISCUSS! ❤