(Hush, Hush #2)
Published: October 19th 2010
Synopsis:
Nora Grey's life is still far from perfect. Surviving an attempt on her life wasn't pleasant, but at least she got a guardian angel out of it. A mysterious, magnetic, gorgeous guardian angel. But despite his role in her life, Patch has been acting anything but angelic. He's more elusive than ever (if that's possible) and what's worse, he seems to be spending time with Nora's archenemy, Marcie Millar.
Nora would have hardly noticed Scott Parnell, an old family friend who has moved back to town, if Patch hadn't been acting so distant. Even with Scott's totally infuriating attitude, Nora finds herself drawn to him – despite her lingering feelings that he is hiding something.
If that weren't enough, Nora is haunted by images of her murdered father, and comes to question whether her Nephilim bloodline has anything to do with his death. Desperate to figure out what happened, she puts herself in increasingly dangerous situations to get the answer. But maybe some things are better left buried, because the truth could destroy everything – and everyone – she trusts.
---
My Rating: 
 4/5 (Really Good)
Book Information
Publisher: Simon & Schuster
Genre(s): Young-adult Paranormal Romance
Page Count: 427
Format: Hardcover
ISBN: 1416989439
---
Hey there! I recently finished Crescendo by Becca Fitzpatrick, (like I mentioned Thursday) the second book to Hush, Hush and I just had to write a review. So here I go!
First off, I just want to say that even though I'm rating this the same as the first book, I enjoyed this one more, it was really good. So don't be hesitating by my rating, because 4 stars is actually an awesome rating. (If you check out my Rating System, you'll see that most of the books rated 4 stars achieve the 'favorite' status.) I would say I had reasonable expectations, considering my rating and reading experience of Hush Hush, and my expectations have definitely been met, and left me quite satisfied. (Although I was unhappy at first because of the killer cliffhanger! ;))
Crescendo starts off shortly after from when Hush, Hush ended, and if you read Hush, Hush, you'll know where that is. I don't want to spoil anything just in case a person who hadn't read Hush, Hush is reading this review (if you're that person, I hope I'm not spoiling anything! I would reccomend you get up and read the first one ASAP though). Nora now has a guardian angel–her boyfriend, Patch. Trouble is, ever since she confessed her love for him, he's been spending more time with her enemy, Marcie Millar. Not only that, Nora keeps seeing and hearing her dead father's voice. She starts to question whether his death was because of their Nephilim heritage, and investigates to find out. Little did she know that everything was much more treacherous up front.
So, starting with the plot. The plot's pace at the beginning was similar to the one of the first book; a bit slow. However, the first book was because Nora didn't know about the angel world, etc. and so it took time to build up the world and the dark sense to the story. In this one, it was a bit slow more because Nora is now questioning the relationship between her and Patch, and tries to find out why. The things she does to find this out, of course isn't exactly 'slow', but in comparison with the middle-ish and the ending, the beginning was a bit slow.
So now that brings us to the middle and end. I really enjoyed again the sense of foreboding I felt in the middle, no, actually, throughout the whole story, but especially in the middle, as well as the plot twist (again) at the end of the book. Like Hush Hush, it was another surprise for me, although if you were paying microscopic close attention and analyzed every single action of a character, you probably would've seen it coming. 😉 Either way, the ending was superb and also ended on a cliffhanger. Overall, the plot was really good. ❤
As for the characters, like always, starting with the protagonist: Nora Grey. I had an issue with her because of her stupid decisions in parts of the book as well as her ever-changing mind [mostly about Patch]. I had been forewarned about Nora making more stupid decisions in the following books, and sadly, the warnings weren't wrong. I suppose my main problem with those decisions she made (luckily in this book they weren't as bothersome as in the other one), mostly I couldn't properly or completely relate, understand or sympathize with her (extreme) jealousy. It causes her to make rash decisions, with trouble as a result. In the first book, I was hoping for some character development, and I will say ultimately I did get some. It just wasn't the best. I'm keeping my fingers crossed for in the third book (which I recently started reading).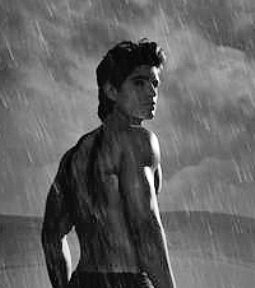 Next, Patch. My feelings on him hadn't changed (as in, he's an interesting, appealing 'bad boy' character) since the first book, however there were many other feelings–suspicions, basically–that ran through my head. The plot and everything had so many twists and turns that I couldn't help suspecting him at one moment or another for the crime. We don't get to see him up close as much as in the first book, but the small things Nora discovers about him leads us to know him a bit better even without too much of his screen time.
Now for secondary characters, namely, Nora's best friend, Vee. I will say right off the bat I enjoyed Vee's character a bit more this time. Perhaps it was because she was acting, I don't know. Less shallow, I guess. I can't exactly say what made her tick this time around, but I can say she was much more enjoyable. Her friendship with Nora, like before, was nicely done and kept realistic, mostly. She was more just a little addition than something hugely crucial to the story, but I didn't dislike her presence this time, so that's saying something.
Lastly, the writing style. Like in Hush, Hush, Becca Fitzpatrick did an amazing job at creating mysterious, suspenseful and thrilling scenes that got me questioning everyone and analyzing everything that happens. And I loved it! Like the first book, Crescendo slowly built up to an awesome plot twist and cliff hanger. To say it was exciting and interesting would be an understatement.
Overall, my reading experience with Crescendo was quite enjoyable, like the first book. There were sharp turns in the plot, improvement (kind of) on characters, and most of all it kept me hooked for the whole ride. I recommend this to people who read the first book in the series obviously, and also to people who like fallen angels, etc. I wouldn't suggest reading this without reading Hush Hush first, so if you haven't read it, go grab it now! 😉
Oh, for some little angelic action, check out the book trailer below!